Your Commercial Diving Specialists serving all of Florida
Highly mobile and on-call 24/7
It does not matter the time, the place, or the job, we are here to provide you with safely performed, top quality work with our well trained, professional divers.
Confined Space or Open water
Our Dive teams are trained in all aspects of diving and the wide variety of environments it can present.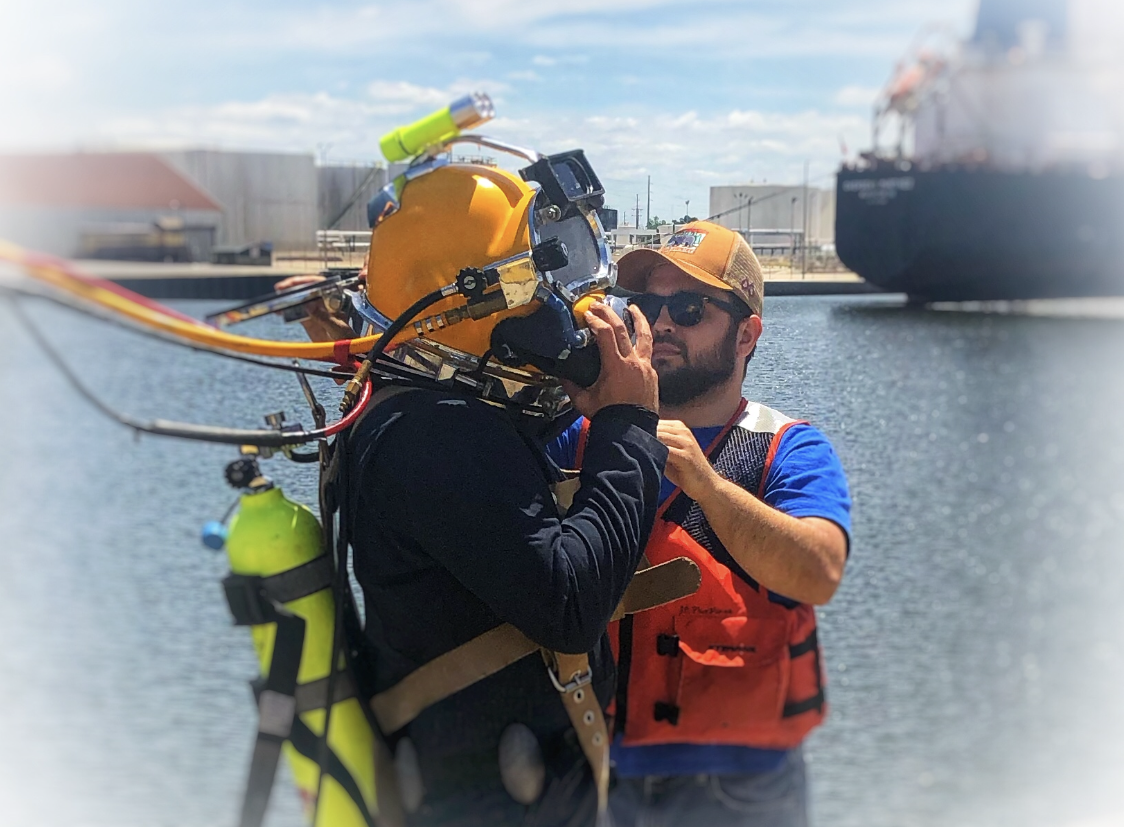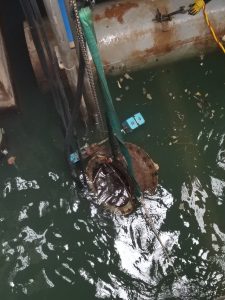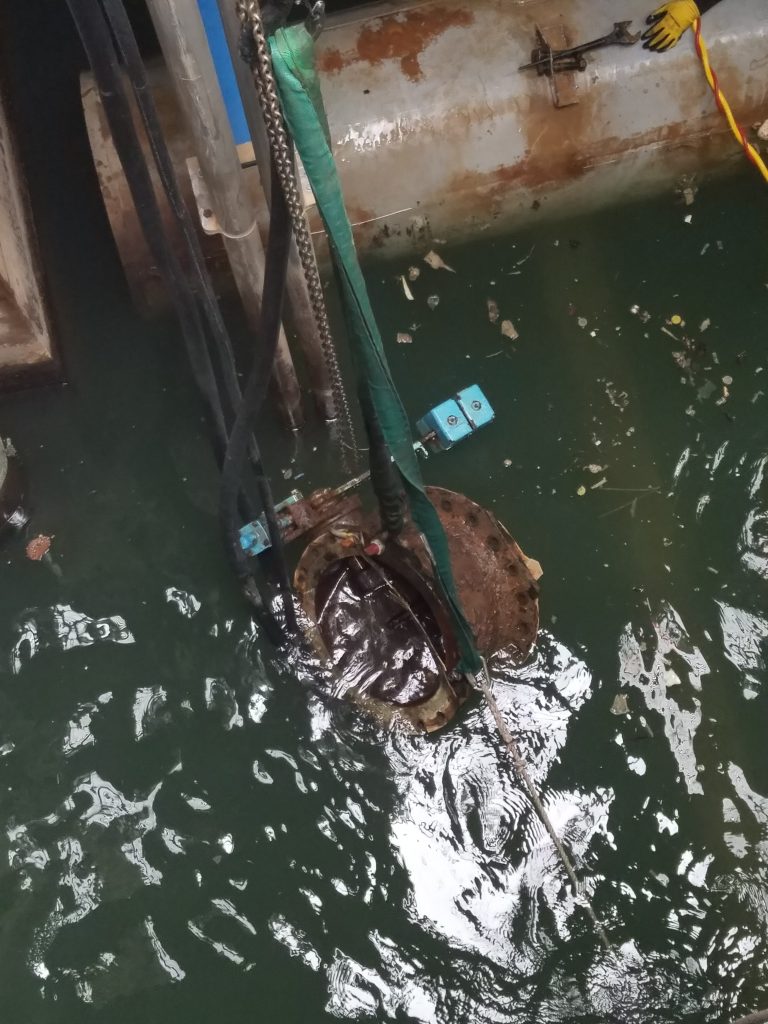 Salvage and Recovery
Recovering broken equipment, and raising sunken vessels is just another day on the job at AC Plus. Our divers are well versed in rigging, lift-bag utilization, and recovery of items in all shapes and sizes even in zero-vis conditions.
Inspections and Surveys
One of our most commonly utilized services is inspections and surveying of underwater locations. Pipeline Inspections, Pump and Water supply intakes, Trash-racks and submerged structures. You name it, we've seen it.
Marine Construction

Maintenance and repair of underwater structures is one of the tasks we perform for our customers. Above or Below our teams can tackle any challenge. And through our engineering partner, Matrix Engineering, we can engineer and implement solutions to your problems as needed.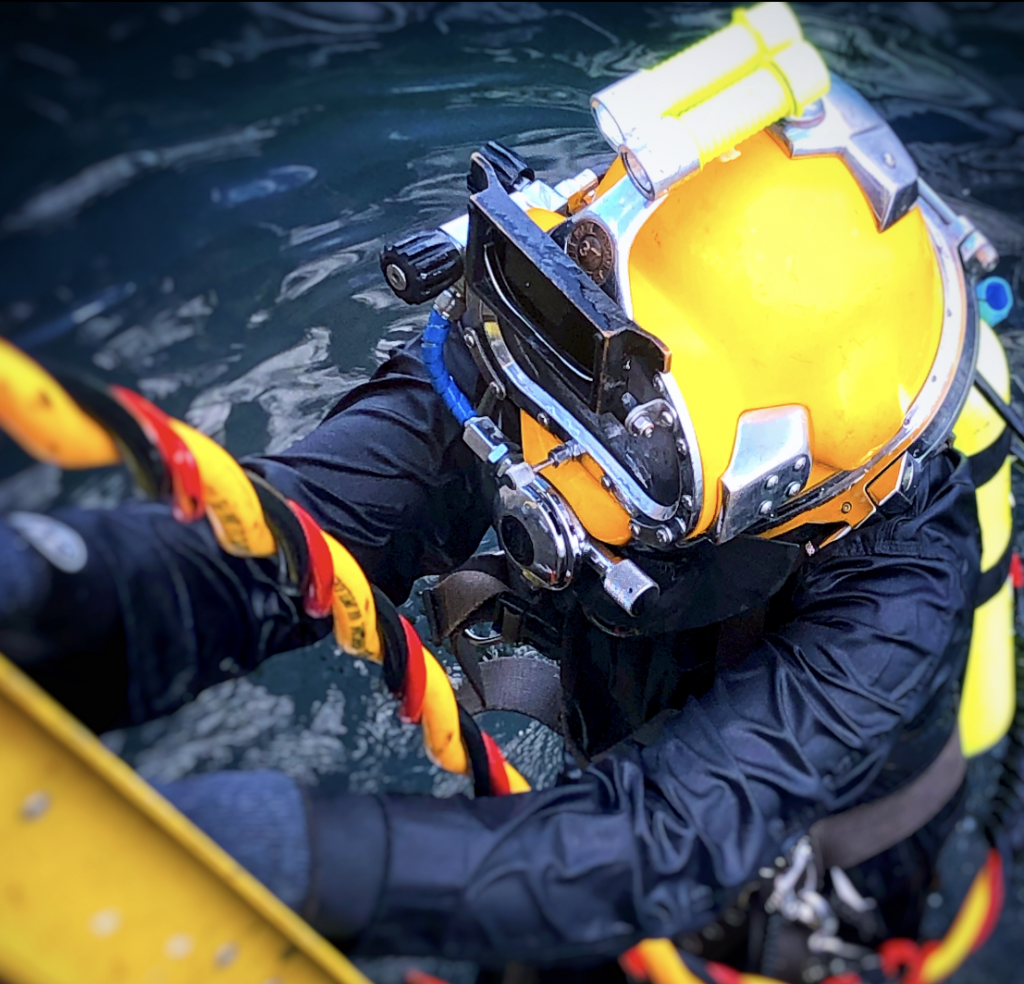 Seawalls, Cofferdams, and Anodes
Diver exiting the water after inspecting bulk anode conditions and a steel seawall at a large commercial port in Florida. We offer thickness gauge readings, bulk anode installation and replacement, and grouting/welding/sealing of compromised bulkheads.
Safety is key in this line of work. It is our number one priority on every job. We boast a Zero-Incident track record thanks in part to our experienced teams, pre-dive safety meetings, and Best-Practices methodology for completing projects.
To see our day to day operations check us out on facebook!